How i Made $2500+ from my first venture – Crackout's Success Story
Let's start it in a dramatic way.
It was year 2014. Two guys were unknowingly rushing to something they could have possibly never thought of. Namely Kshitij Singh & Utkarsh Sharma. Busy building a static HTML website, with no additional languages scripted into it, our first college project looked like this.

However, it didn't had the name yet.
Both of us were miserable at bringing up branding name. So, we asked some of our friends to do the task. Fortunately, after a lot of crappy ones, one of our friend Shivam Singh, came up with the title "Crackout". It seemed quite attracting, and we were not with left any other option though. So we went with the idea.
Now here is the funniest part. It was a small project. Needed just a little investment. But we didn't had even that much. It was hostel life and end of the month. If you have been in hostel, you'll get it.
Now here comes seed funding. Who was our investors ? Arpit Agrahari, a tech nomad among us.
Nov 10, 2014 , we registered the domain Crackout.in. Within a day we made all the setup and took it live.
PS – That Feeling 😀
Both of us worked on it for some days, but were unable to bring sufficient amount of traffic to it. We printed pamphlets, seeked permission from hostel management to stick them on hostel walls. Eventually, they did support our idea.
We did same. Now it was receiving 10-20 visitors per day. Then i realized, it was lacking something.
Wondering what was it, i came up with something called SEO. Well, it is Search Engine Optimization. Something required to bring my from search engines giants like Google.
For some days i completely left it, and started researching about SEO. Within some days, i managed to bring my website in google results. It was another achievement unlocked moment for a newbie.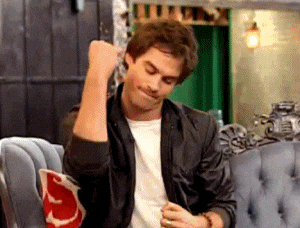 Then i met one of my super senior from our college Er. Piyush Tripathi ;). Discovering, he was doing well in the field already, i asked him for some suggestions. He gave me handful of them too. But unfortunately, i wasn't able to convert them for my success.
That small little talk was motivational enough for me to learn everything on my own. Big thanks to him for that.
This was the time, i decided to convert my website into a professional blog.
With the conversion and small amount of content, i was receiving almost 50-100 visitors per day. I was happy enough, that my content is being read by at least some people.
Things kept on going. Huge amount of content got accumulated over my website now.
It was time to monetize things and make some money out of it.
For those who don't know, Google Adsense is a platform form where we get ads to place on our site and earn when users click on them.
Earning Myth : People don't earn money just for their website being viewed.
Now, i submitted my application for Adsense approval for the first time. Unfortunately, i got rejected. Wondering Why ? Because some of content we posted like : How to hack gmail ? , How to make facebook phishing page ? This is all illegal stuff for google.
So what now ? Unfortunately, I was forced to turn my website down, and removed all the content. Made a fresh start. Did the same process again and again.
You would be surprised to know how much time it took me to get my adsense approved. It was whoppie 6 months, meanwhile my 12 Google adsense applications got rejected. To my surprise, i got my 13th one approved.
By the time my partner Utkarsh, left all the hopes and turned down the post of Co-founder. He stopped working on it. However he will always be the same. ( Bros For Life 😛 )
It was now upto me to either keep going or quit the stuff. I had nothing else to do. I already invested a lot of time in that. So, i decided to keep going and see what happens. After 6 months of another hard work, i received my first payment of $103.
Still can't forget that moment.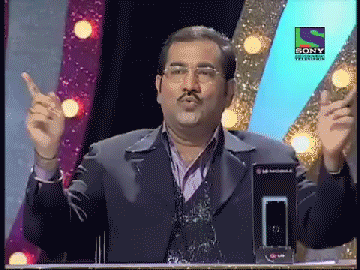 It was just beginning of something awesome. From November 2015 to this moment i almost made $2500+ from it .
[su_note note_color="#FFF9C4″]Unfortunately i don't have blog now. In the process of focusing on my career and getting a full time job, i lost the blog. Due to my ignorance , traffic went down and one day it died :'([/su_note]

Now coming to most important part.
What all have i earned during the proccess ?
 Some amount of dollars obviously.
 Numbers of freebies. Worth around Rs. 10-15K ( Sent by partners and affiliates )
 Some respect and name among bloggers.
Ironically, he didn't spell the name right, i was mad and delighted at the same time.
😛
Loads of Talk time. Through affiliate programs ( Paytm, Freecharge, Truebalance etc.)
SS taken today
Trust me it was as high as Rs.10K at one moment.
Some failures through the journey :
Lost an awesome co-founder in the journey.
Have to delete content almost 4-5 time completely and make a fresh start.
12 times adsense rejection.
People calling me crazy, and careless to my future. Typical Indians indeed !
Statements like "Kya karta rehta din bhar ?  Kuch nhi rakha in sab mein."
Actually didn't get time to prepare enough for a good 9 to 5 job.
What i regret ? Frankly, Nothing. Failures are motivation to do bounce back even harder.[su_note note_color="#FFF9C4″]Now that i look back, the idea might seem childish. But i am proud that i tried something unusual.[/su_note]
Feel free to mention what you feel in comments below. Any suggestions for my journey ahead will be appreciated 🙂